The ABCs of Numbering Your Genealogy course provides an in-depth exploration of the numerical systems used to structure and organise family histories. This course is pivotal for anyone delving into the study of genealogy, as it teaches how to use numbers to create clear, coherent compilations of family histories. Connecting generations and people, the numbers reflect family relationships and guide sequencing within a compilation. It focuses on three primary numbering systems, each serving a distinct purpose in genealogical research:
A. Ahnentafel numbers reflect generations and relationships in pedigrees, compilations that show ancestors in some or all lines of ascent from one person. By understanding Ahnentafel numbers, you can effectively map out complex ancestral lines, making it easier to visualize and comprehend the intricate web of familial connections extending through generations.
B. Basic numbers are person, essay, and generation numbers that reflect cross-generation relationships and ages. They establish the sequence of biographical family essays in genealogies, compilations that show multiple lines of descent from one ancestor or ancestral couple. Basic numbers help in organizing biographical essays about family members, enabling a systematic presentation that highlights both individual stories and their connections across generations.
C. Child numbers reflect the birth order of children in each family, regardless of whether the compilation is a pedigree or genealogy. Child numbers help in accurately documenting and following the lineage through each generation, providing clarity on the succession and relationships among siblings.
The first week of the module (1.5 hours) will consist of a lecture with examples and an exercise.
The second week (1.5 hours) includes Tom's signature 'live editing' and discussion session, reviewing attendee-produced material and applying the generalities learned in the previous week.
Dates: 5 and 12 June 2024 @ 7.30pm Eastern (US)
Cost: $97
About the educator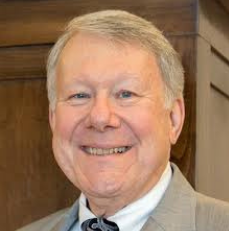 Thomas W Jones, PhD, CG®, FASG, FUGA, FNGS
Tom Jones co-edited the National Genealogical Society Quarterly for sixteen years. He has written the textbooks Mastering Genealogical Documentation and Mastering Genealogical Proof, twenty-eight articles in peer-reviewed and edited genealogy journals and twenty-six more articles in genealogical magazines and newsletters. A holder of two graduate degrees in education, he teaches online and in-person at genealogical institutes and seminars locally, regionally, nationally, and internationally. Audiences and students consistently report learning much from his lectures and interactive classes.